Welcome to St. Catharine's Under Fives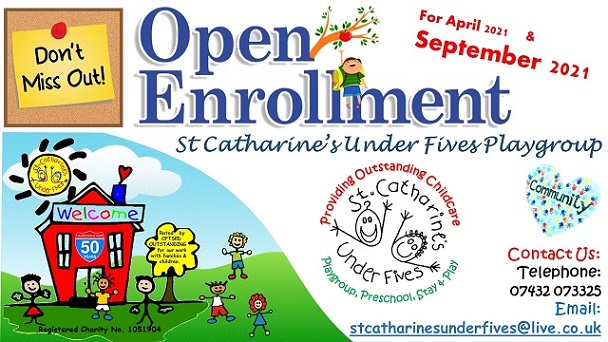 Located ten minutes walk from Gloucester City Centre, St. Catharine's Under Fives has been welcoming pre-school children since the 1960s.
We aim to provide a safe and fun environment to children from as young as 2 years with Stay & Play sessions from birth.
Do you know what childcare choices are available to you to help you with childcare costs? Take a look at www.childcarechoices.gov.uk. As far as possible, St Catharine's Under Fives Playgroup can offer sessions to meet your needs and accept funding for 2 year olds, 15 hours funding for 3 and 4 year olds, plus the extended 30 hours and tax free childcare.
Please check out the latest news and vacancies here.
Please click on the link below for our Privacy Notice:
Privacy Notice